Meloni Government: the programmatic speech
The Chamber of Deputies vote of confidence will take place at 7pm. Declarations to the Senate tomorrow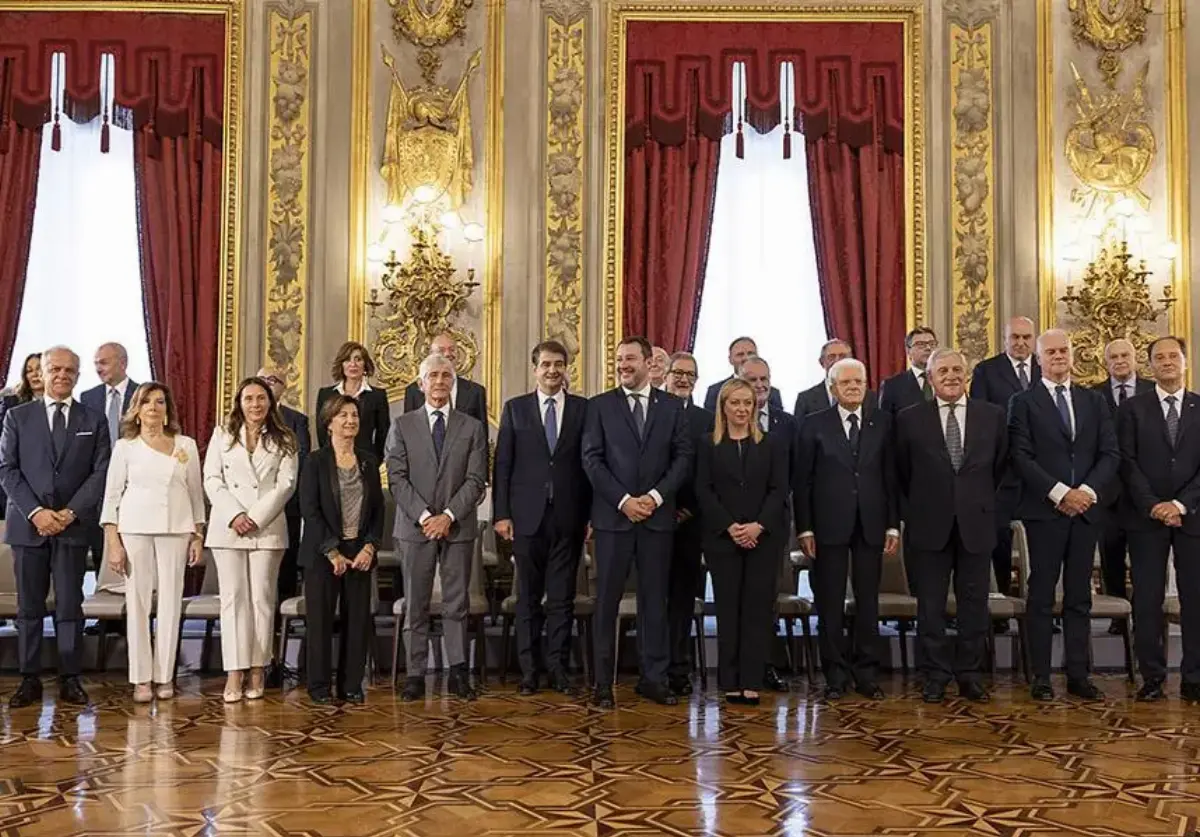 The President of the Council of Ministers, Giorgia Meloni, gave her keynote address to the Chamber of Deputies. The chamber vote of confidence will take place at 7:00pm. Tomorrow the reply of the declarations to the Senate of the Republic and subsequently the consultation of the parliamentarians. Once the green light has been obtained in both houses of Parliament, the Executive will effectively assume the functions, as prescribed by the Constitution.
This is partly the keynote speech. "I am the first woman appointed as president of the Council of Ministers in Republican history. I come from a cultural area that has often been confined to the margins of the Republic, and I certainly did not come this far in the arms of an influential family and friendships. I represent what the British would call 'underdog'. The underdog who has to overturn all predictions in order to succeed. I intend to do it again, overturning predictions, with the help of a good team of ministers and undersecretaries, with the confidence and work of parliamentarians who will vote in favor, and the criticisms will come from the criticisms of those who vote against".
"Italy - continues Meloni- is fully part of the West and its system of alliances. Founding state of the European Union, the Eurozone and the Atlantic Alliance, member of the G7 and above all, the cradle, together with Greece, of Western civilization and its system of values based on freedom, equality and democracy; precious fruits that spring from the classical and Jewish Christian roots of Europe".
"Italy has the duty, even before the right, to stand tall in these international fora. With a constructive spirit but without subordination or inferiority complexes, combining the affirmation of our national interest with the awareness of a common destiny European. And Western. The Atlantic Alliance guarantees our democracies a framework of peace and security that we too often take for granted. It is Italy's duty to contribute fully, because, whether we like it or not, freedom has a cost and that cost for a State it is the ability it has to defend itself and the reliability it demonstrates in the framework of the alliances to which it belongs".
"Italy -concludes Meloni- will continue to be a reliable partner in the Atlantic Alliance, starting with support for the valiant Ukrainian people who oppose the invasion of the Russian Federation. Not only because we cannot accept the war of aggression and the violation of the territorial integrity of a sovereign nation but because it is the best way to defend our national interest too. Only an Italy that respects its commitments can have the authority to ask at the European and Western level, for example, that the of the international crisis are divided in a more balanced way. This is what we intend to do, starting with the energy question".
Gic - 1247590

AVIONEWS - World Aeronautical Press Agency