First flight of the "Seaglider" aircraft
The all-electric seaplane built by a US start-up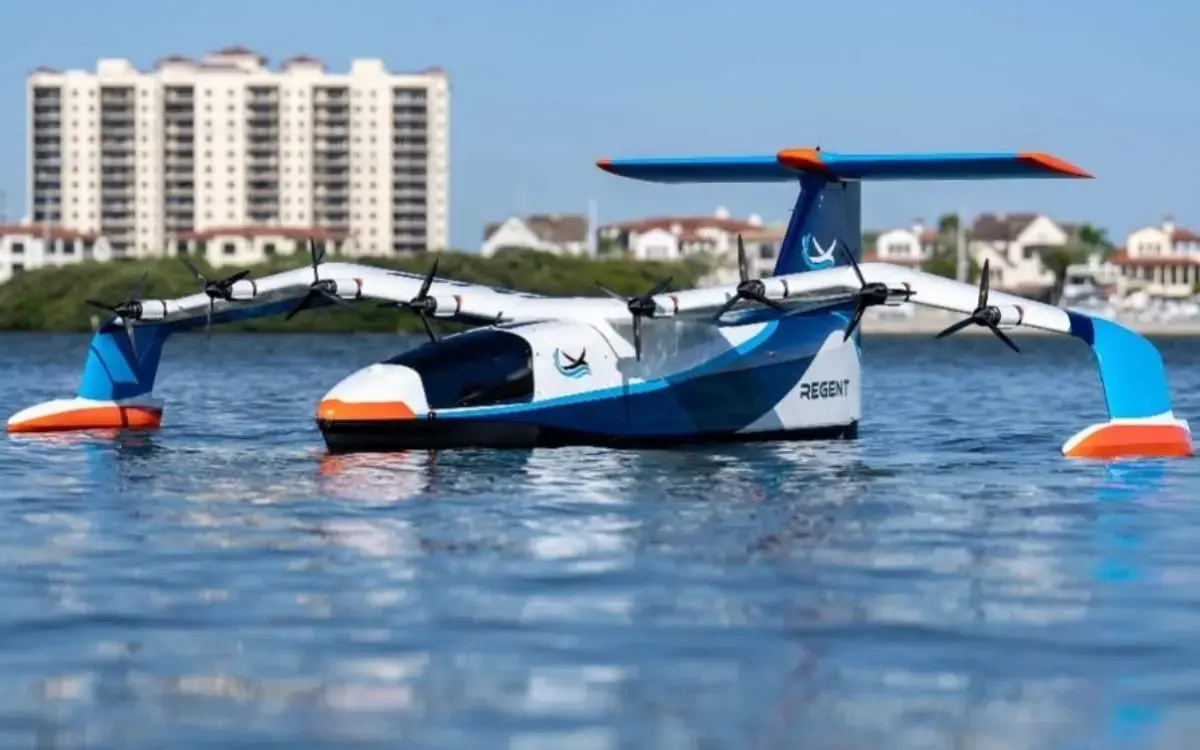 The "Seaglider" electric seaplane built by US start-up Regent successfully completed its first flight in recent days. For the occasion a 1:4 scale technology demonstrator was used, which took off and landed on the water mirror of Narragansett Bay, Rhode Island. The developers have already welcomed 7 billion dollars in pre-orders. They would like to start sea trials for passenger transport in 2024.
"This is a great moment in the history of human transport. This flight gives us full confidence in our ability to apply this technology on a large scale and bring seaplanes into commercial service by 2025", says the company's founder and CEO, Billy Thalheimer.
The Seaglider aircraft has a wingspan of 20 meters and is capable of covering distances of up to 300 km at a maximum speed of 300 km / h. It is a Wing-In-Ground electric aircraft, which means that it is capable of exploiting the aerodynamic efficiencies of low-altitude flight over water. This allows for higher payload performance than aircraft of the same category. Entry into service is expected by the end of 2028.
Gic - 1247110

AVIONEWS - World Aeronautical Press Agency