The world's largest luxury aircraft
On board theaters, clubs and hospitals, all powered by nuclear energy - VIDEO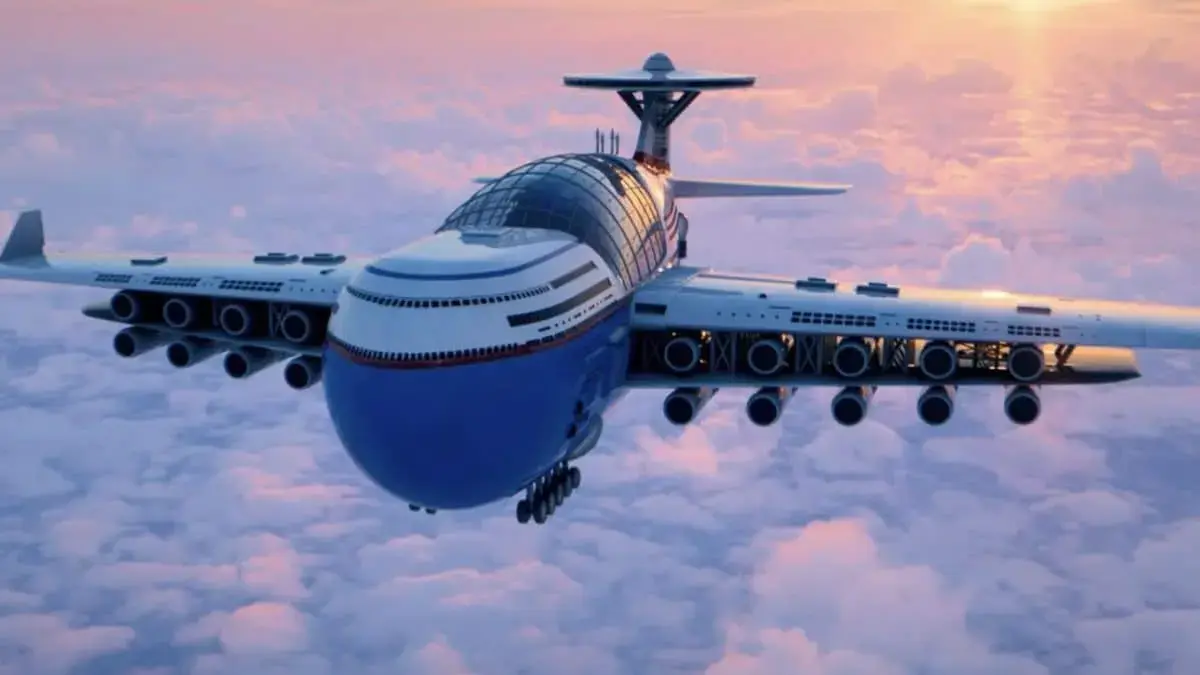 Yemeni science popularizer Hashem Alghaili has unveiled a futuristic and very ambitious project to build the world's largest luxury plane. Its name is Sky Hotel. The idea is accompanied by a promotional video illustrating what this giant of the skies will look like. At the moment it is a work of fiction that is almost impossible to realize.
The aircraft will be able to accommodate up to 5,000 passengers and is equipped with all the amenities of luxury hotels: various restaurants and bars, a swimming pool, a theater, and even a shopping mall and some discos. Powering the aircraft are 20 nuclear fusion engines, which would allow the craft to never have to land to refuel.
Below is the video presentation of the Sky Hotel project. The images show the giant size of the airplane compared with other aircraft, plus there is a three-dimensional reconstruction of the interior with a theater and hospital on board and other passenger amenities.
Gic - 1245811

AVIONEWS - World Aeronautical Press Agency