Airplane bunk beds are coming
They will be introduced in 2024 by Air New Zealand airline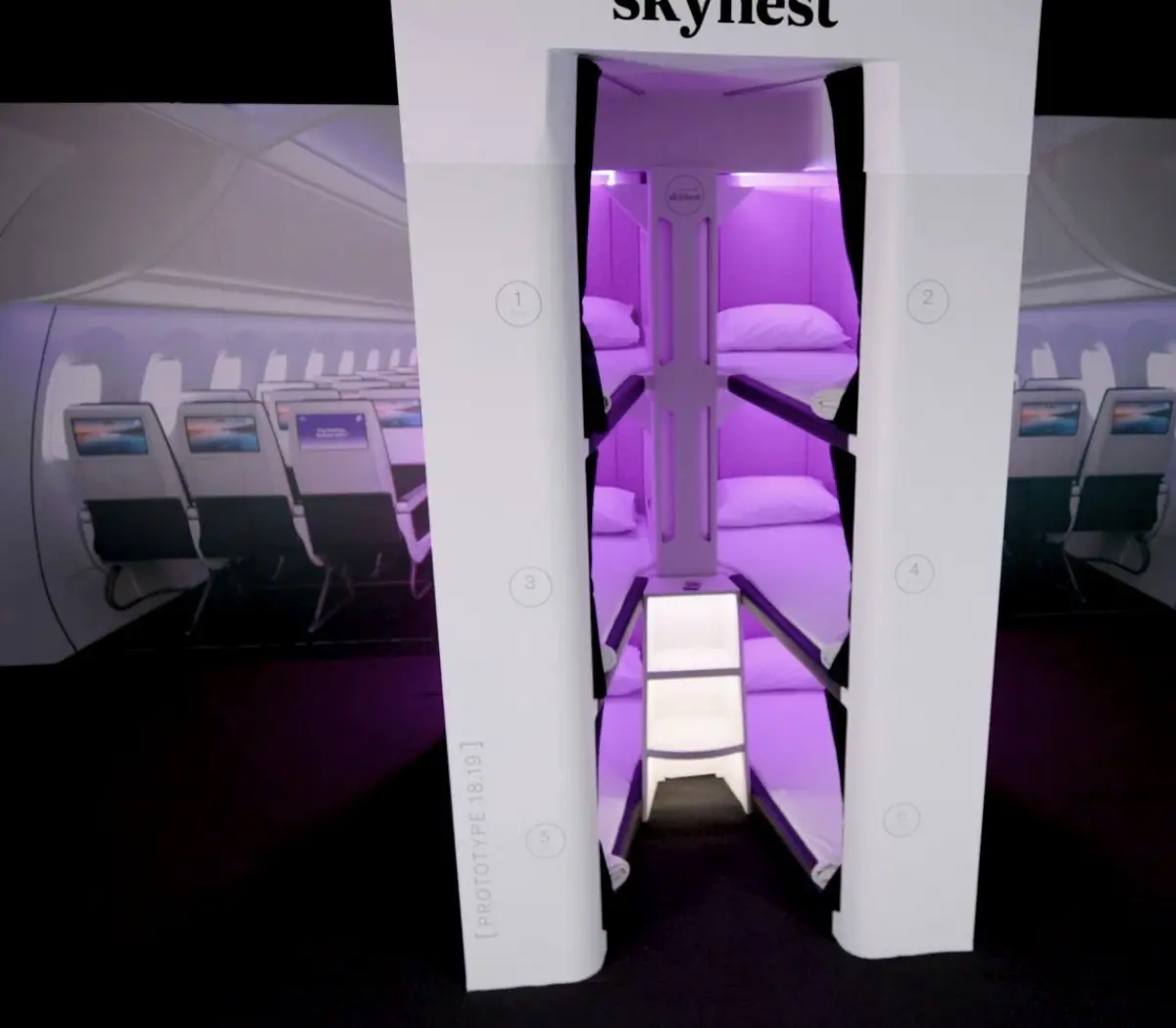 New Zealand carrier Air New Zealand has announced that it will introduce six bunk beds for economy class passengers on board some B-787 Dreamliner aircraft operating long-haul routes in 2024. It will be among the first airlines in the world to do so. It will be a revolution, because until now only Business Class travelers could sleep lying down with their legs spread out.
The service is called Skynest. It is a cell consisting of six bunk beds, six bunks in blocks of three, positioned in the second half of the plane, by the cabin crew rest area. The initiative is the result of five years of studies and research on customer user experience, as well as market surveys and calculations to figure out how much to charge for the extra service. The berth will be able to be reserved for each passenger for up to four hours.
It will be possible to use the service on very long-haul flights such as Auckland-New York (17 hours) or Auckland-Chicago (15 hours) routes. Some estimates put the extra cost at about 250-270 euros. It also remains to be seen how reservations will be handled by having to put six different people in six bunks in a limited space.
Gic - 1245446

AVIONEWS - World Aeronautical Press Agency