Italian PAN: aerobatic team plane crashes
"Frecce Tricolori" aircraft crashes in Turin, a little girl dies - VIDEO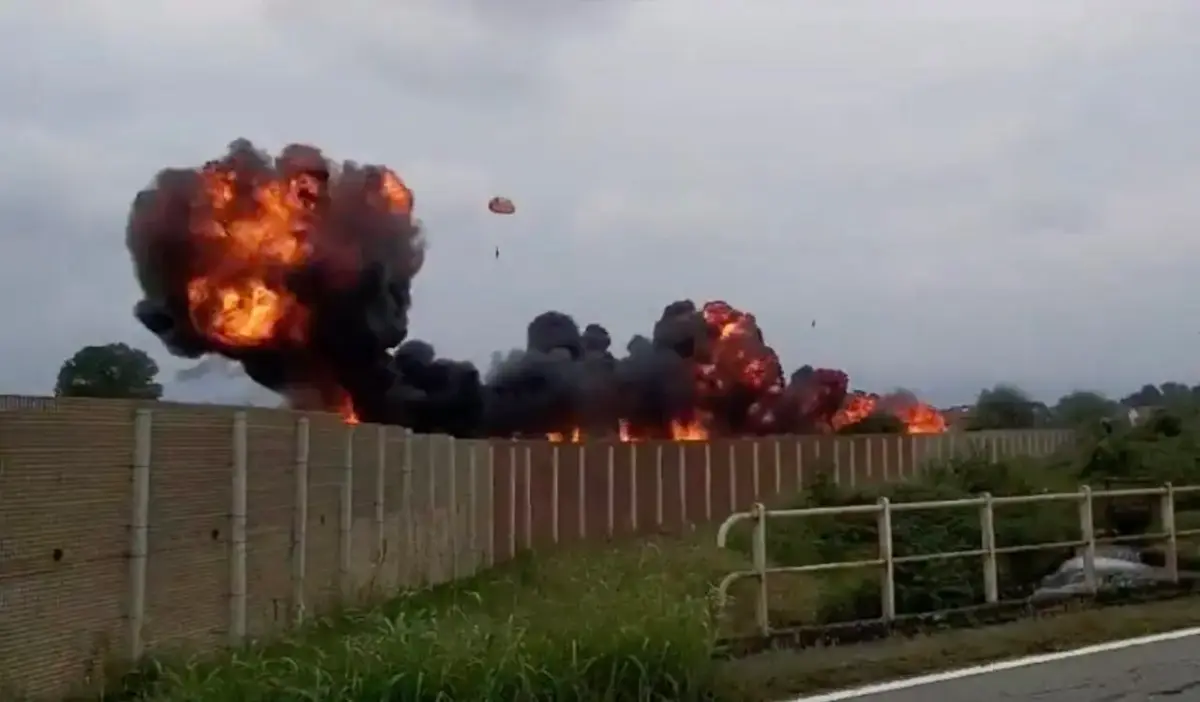 The Ivrea Prosecutor's Office has opened an investigation into the plane crash involving an Aermacchi MB-339 "Pony 4" aircraft (registration MM54539/4) of the National Acrobatic Team (Pan) "Frecce Tricolori" of the Italian Air Force (AMI), which crashed Saturday in afternoon, 16 September 2023, near the "Sandro Pertini" airport of Turin-Caselle. The Piedmont airport will remain closed until midnight today.
Prosecutor Gabriella Viglione arrived on site immediately after the crash. The investigators have now opened a case of disaster and manslaughter. To clarify the dynamics, in addition to the evidence resulting from the first measurements carried out, technical advice on the flight data recorded on board by the device present in military aircraft, similar to the "black box" with which civil aircraft are equipped, will be fundamental. At the moment the most accepted hypothesis is that of an engine failure caused by a bird strike, ie the impact with one or more birds.
Meanwhile, there is some news regarding the dynamics. After "Pony 4" became ungovernable, pilot Oscar Del Dò, before ejecting himself from the cockpit, directed the plane's crash to avoid the houses located near the airport grounds. The impact on the ground occurred on the edge of the airport runway, where the aircraft caught fire. Having broken into various parts, the aircraft destroyed the perimeter fence of the airport, crossed a small water canal, and hit a car passing along the state road that runs alongside the airport. The aircraft ended its run in an agricultural field on the side of the road.
The car, perhaps hit by the plane or its debris, overturned and caught fire, ending up completely charred. On board there was a family of four, residing in the municipality of San Francesco al Campo, a short distance from the accident site. The father, 49, and mother, 41, managed to save their 12-year-old son. But the flames made it impossible to unhook their youngest daughter, Laura, aged 5, from the car seat, and she died. Two survivors are still hospitalized in various hospitals in the area: the Regina Margherita, the Orthopedic Trauma Center of Turin. Father discharged from San Giovanni Bosco. No one's life is in danger. Psychological support activated.
Below, the video of the accident:
Gic - 1253755

AVIONEWS - World Aeronautical Press Agency