EU: launched the fifth package of sanctions against Russia
Ursula von der Leyen "Sharper measures to hit economy", but someone disagrees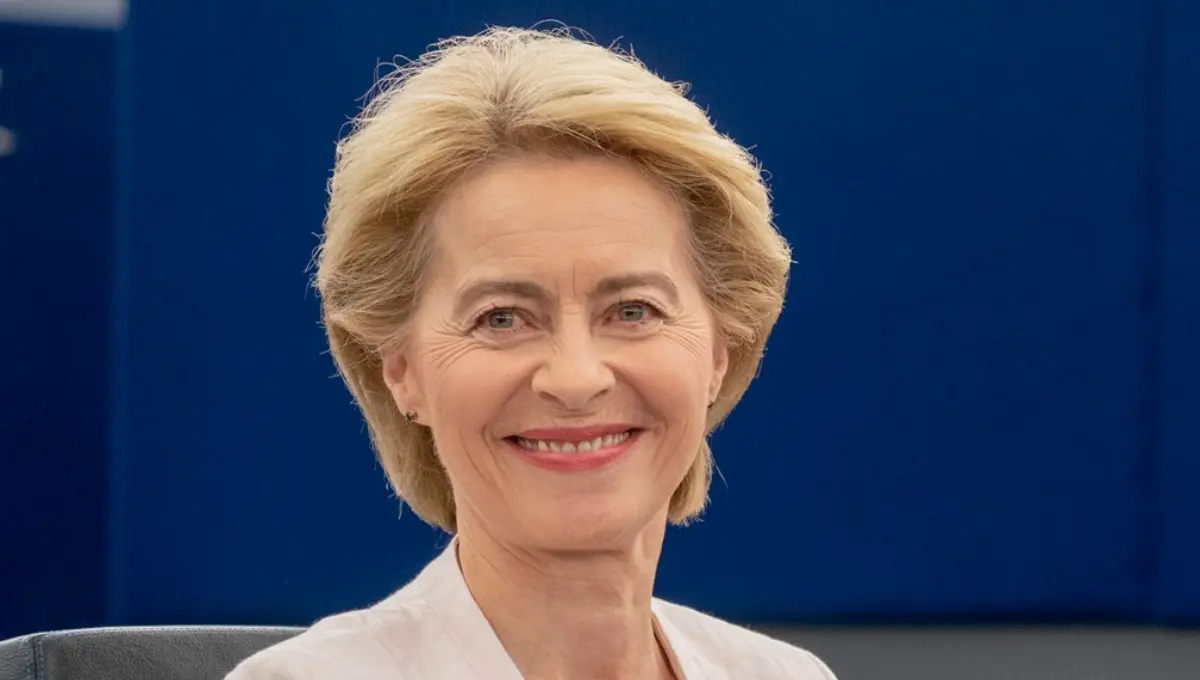 The EU recently gave birth to the fifth package of EU sanctions against Russia for the war in Ukraine. In fact, there is nothing new compared to what was anticipated yesterday. Coreper, the Committee of Permanent Representatives of the Member States, meeting to discuss, finally pledged for the more than 15 billion euro sanctions package against Russia. To be short, the sanctions can be summarized as follows: stop Moscow's coal; trucks and Russian ships banned from Europe. And soon it will also be the turn of oil.

"First of all, we will introduce a ban on the import of coal from Russia, which is worth 4 billion euros a year - explains the ban by the European Commission, Ursula von der Leyen prohibited operations with four more Russians, including VTB, the second largest in the country, Gazprombank, the gas bank, is clearly out of the question.
"There will be -continues von der Leyen- a ban on Russian ships from entering European ports, except for those carrying essential goods such as agricultural products, humanitarian aid and energy. We will also propose prohibitions from entering the EU. for Russian and Belarusian road transport operators ".
"The fourth pillar includes bans on exports to vulnerable Russian areas worth 10 billion euros; this includes high-end quantum computers and semiconductors, but also sensitive machinery and transport equipment." Furthermore, European roads will no longer be able to be traveled by Russian and even Belarusian hauliers. Yet. "According to the fifth pillar, there will be bans on the import of products such as wood, cement, spirits and seafood worth 5.5 billion euros, to further cut the flow of money of the Russian oligarchs and to close the loopholes between Russia and Belarus ", adds the number one of the European Commission.
"The sixth pillar -explains von der Leyen- provides for a series of targeted measures, such as a general ban on Russian companies from participating in public acquisitions in the member States or an exclusion of all types of financial support to public bodies of the Russia". According to the EU president, the fifth sanctions package, consisting of six pillars, will be "sharper to hit the Russian economy at its core". We'll see. In fact, it has an impact on energy for the first time. It seems that the EU cannot do more at the moment: there is an agreement between the countries on coal, not yet on oil, while on gas there is a long way off.
"We will propose a further list of individuals to be sanctioned and we are working on further sanctions, including oil imports -announces the president of the EU Commission-. We are reflecting on some ideas presented by member states, such as taxes or payments via specific channels, such as an escrow account ".
Hearing some voices outside the chorus, one wonders: will all this be enough to scare Vladimir Putin? Just yesterday, Renew's MEP, former Belgian prime minister, Guy Verhofstadt, addressing the EU High Representative for Foreign Policy, Josep Borrell, in the plenary session of the European Parliament branded this round of sanctions as "ridiculous".
It seems exaggerated, but we see the reason for so much acrimony. "The ban on coal imports is ridiculous: it is only 3% of imports from Russia -explains Verhofstadt- Swift's ban on the banks is ridiculous: more than 50% of financial institutions are still out of the ban. And on the oligarchs we expand again. a little bit of measures: they are running away from sanctions, or they are just losing some of their money. But we must face the 6,000 people who work with Putin: we must attack these people. It is time to change the strategy and ask for extra advice- European Union as soon as possible to immediately decide on the maximum possible sanctions, right now. Everything else will not work ".
Let's take the coal issue, for example. Europe buys about 150 million tons of coal a year: half of it comes from Moscow. At current prices, around 200 dollars a ton, a complete stop to imports would mean for Russia to lose up to 15 billion euros. Not much, actually, since we are practically talking about a tenth of losses compared to oil or gas. Furthermore, we already know that some of the coal not sold to Europe will be diverted elsewhere, limiting the impact of the embargo. Of course, it is difficult to think that Russia will manage to place all the coal that it does not sell in Europe in China, India (very interested in doubling imports at discount prices), Pakistan. The fact remains that Moscow will be able to plug part of the hole in this way.
What if the centrist is right? Basically, he argues that, more than anything else, we need to act quickly. Act fast and hit the target in the center. Because in the short term, Russia will not be able to replace the European customer to which it sells 100 billion cubic meters a year. If the EU continues to walk rather than run, the Kremlin can continue to weave its web, given that Russian hydrocarbons, abundant and cheap, are tempting.
// - 1243603

AVIONEWS - World Aeronautical Press Agency